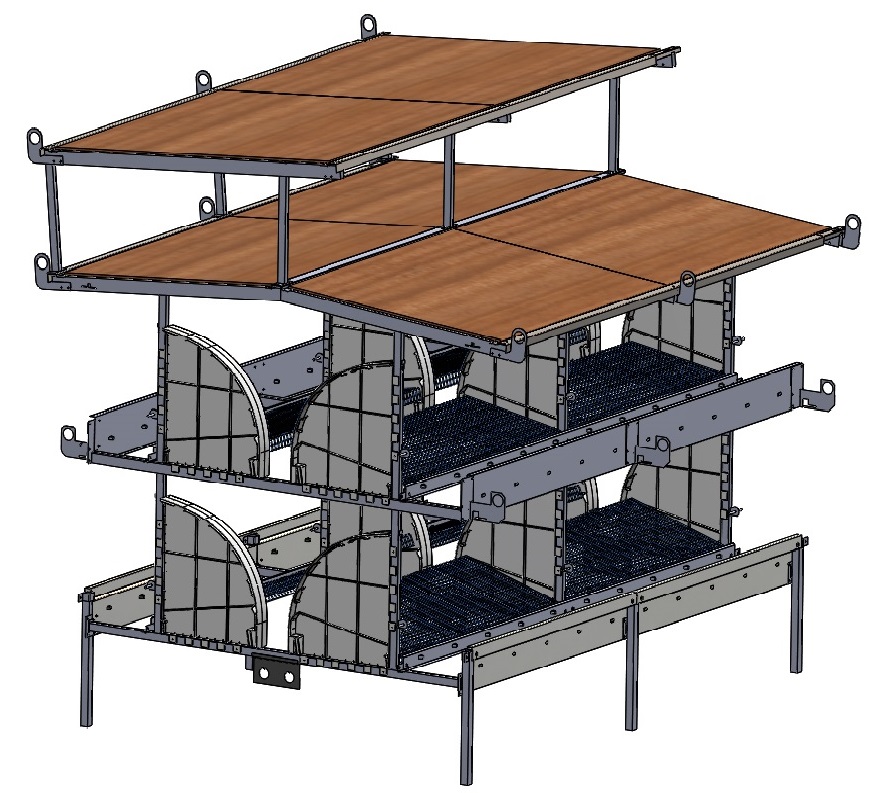 NYDO DOUBLE: two-level nest
The precious collaboration with our Customers has led Sperotto Spa to the creation of "Nydo Double", the two-level nest that allows to host over 30% more laying hens compared to the traditional nest, always in full compliance with EU regulations and animal welfare!
While maintaining the simple management of a free-range farm.
Contact us for more information.