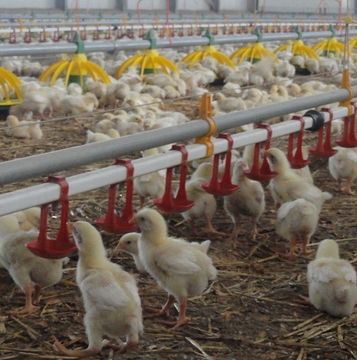 DRINKING SYSTEM FOR BROILERS, LAYER HENS, PULLETS AND PARENTS
SPEROTTO S.p.A. supplies only top quality nipple drinking system.
Our drinking lines are easily adjustable in height thanks to a system of suspension and lifting pulleys fixed to the beams of the structure.
This drinking system ensures a continuous and efficient water supply to the animals, eliminating water waste and the problem of wet bedding, thanks to the presence of a special drip cup.