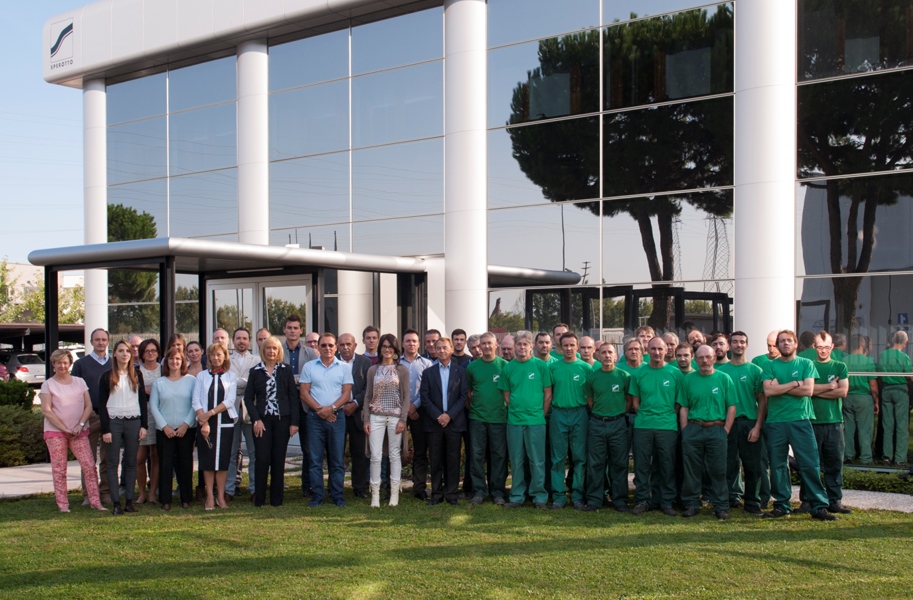 Our goal? Maximizing our customers' satisfaction by keeping their appreciation for the work we do!
Since 1963, SPEROTTO S.p.A. has been one of the most well-known, worldwide leading companies in the supply of turn-key projects for poultry and livestock.
We design, produce and test prefabricated buildings and equipment for poultry and livestock farming.

Our products are the result of 50 years of experience: they are made only with high quality materials, they are innovative and reliable.
Our poultry houses and livestock sheds grant the highest productive levels and provide the best environment for the animals, in any climatic condition.
For more than 50 years SPEROTTO S.p.A. has been supplying its products from its headquarters in Sandrigo (Vicenza), to more than 40 Countries all over the world.
Here are some details about our company:
* factory with 13.000 m² of covered space and a total area of 46.000 m²;
* supply of prefabricated buildings and equipment in Italy and abroad;
* modern high-tech equipment and machinery, latest generation software for design and
structural calculations;
* department for quality control of raw materials and final product testing;
* skilled personnel, efficient customer care;
* sister company in Brazil.
Certifications:
UNI EN ISO 9001 : 2008 (Quality management systems)
EN 1090-1:2009+A1:2011 (EC Certificate of factory production control)
UNI EN ISO 3834-2:2006 (Design and manufacture of structural steelworks by welding)
Government Certificate no. 1908/12