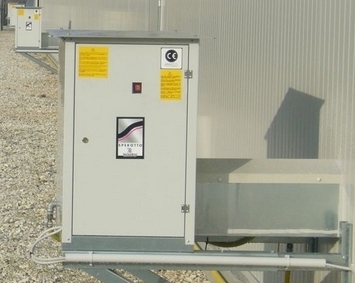 SPEROTTO S.p.A. supplies various heating systems that can provide appropriate temperatures according to every requirement:
AIR HEATERS:
Air heaters are installed along the external walls of the building and function with either LPG or natural gas. A powerful fan directs the air towards a combustion chamber where there is a burner. The heat produced with combustion is transferred to the airflow, so that thermal efficiency is 100%.
GAS BROODERS:
Gas brooders are an efficient and cheap solution to warm up the poultry house. This heating system is easy to assemble and requires little maintenance. Our gas brooders function with either LPG or natural gas.
CENTRALLY LOCATED GAS BROODERS:
This heating system is installed centrally, lenghtways. It is designed depending on the dimensions of the building and the quantity of animals. It is recommended for the rearing phase.